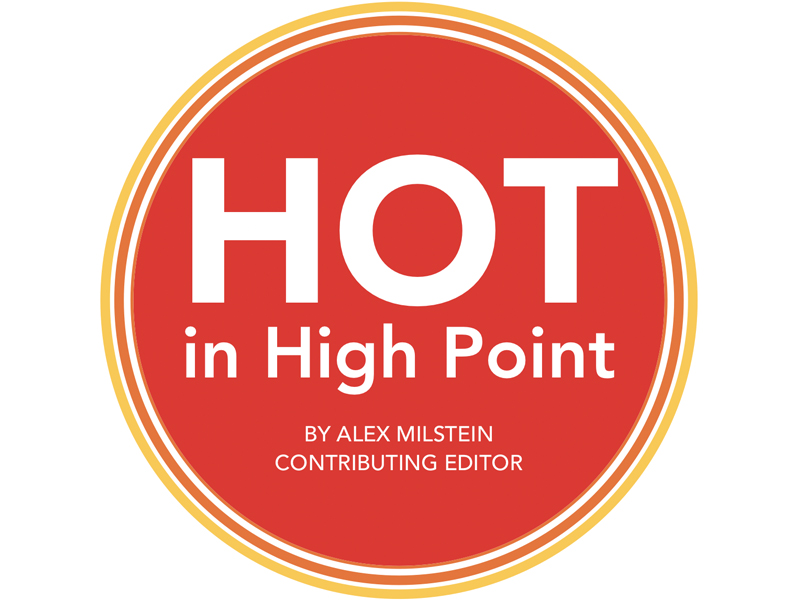 Despite all of the challenges the industry has faced over the past two years, rug exhibitors are excited to get back to High Point Market, show new and trending product, and talk with friends and customers they haven't seen since October— or even before. RUG INSIDER caught up with multiple rug exhibitors to find out what introductions and events they planned for the upcoming market. And don't forget that many of these retailers sell product through, JuniperMarket, IMC's new b2b e-commerce tool.
---
SAMAD | Showroom: Market Square Tower, Space: 115
Samad has seen a trend towards the use of natural fibers and neutral tones. In contrast, there's also been a push for transitional designs that fuse traditional patterns with bold and vibrant colors. Going off of these trends, Samad is introducing four new rug collections at market: Bengal, Catalina, Oasis, and Malibu Reserve. In addition, it will highlight new designs and colorways from its Nordic and Mystique Collections.
"We're excited to be back and most looking forward to showcasing our latest rugs and connecting with clients, old and new," said David Samad, founder of Samad Rugs. "At High Point, we can feel the pulse of today's market and look forward to receiving valuable perspectives and feedback from buyers."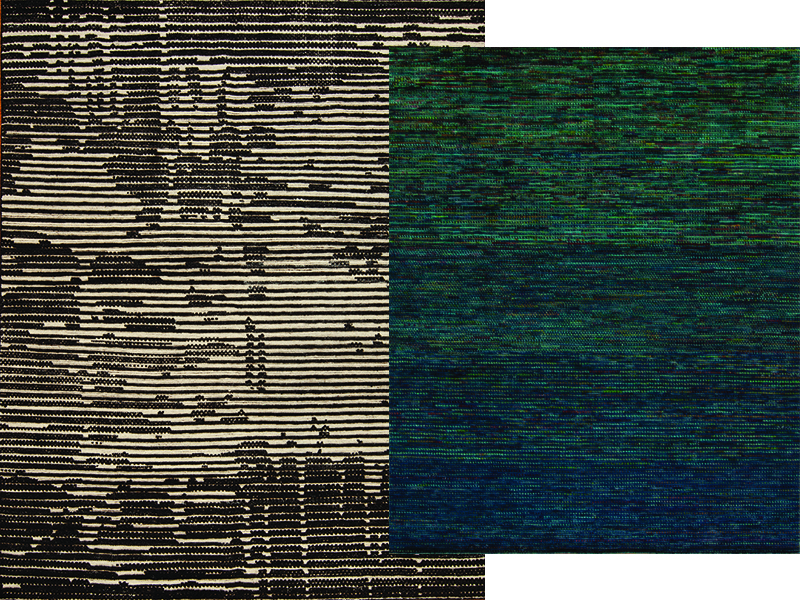 Samad, Nordic and Era Collections
---
KAS | Showroom: IHFC, G270
KAS Rugs is displaying new debuts in both its handmade and machine-woven lines. Introductions will involve shrink poly machine-woven constructions with trend colors for fall, and hand-woven sweater-like designs. KAS will also be featuring a number of new intros in its fast-growing indoor/outdoor collection.
"I'm excited about having a normal market," said Wendy Reiss, vice president of national accounts. "It would be great to feel like we are back in a normal world again, with a lot of great trend products, hustle and bustle, and people. Las Vegas was better than expected so I am feeling very optimistic." KAS will serve breakfast and lunch each day in its showroom.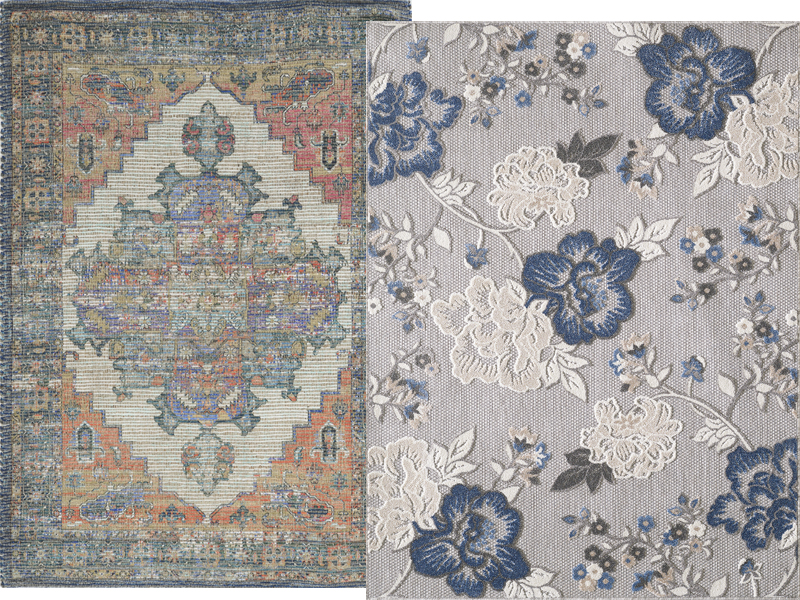 KAS, Morris and Calla Collections
---
EXQUISITE RUGS | Showroom: IHFC, H204
Six months ago, Exquisite Rugs moved into it's new IHFC showroom in the Hamilton wing. President Hersel Bani-Esraili said it's now one of the largest rug showrooms in High Point. The company is debuting nine new collections consisting of several different types of rugs, from flatweaves to abstracts.
"We're able to come up with collections that are very mindful of the demand of the global market right now for rugs of all types," Bani-Esraili said. "We develop rugs a year ahead, so what we introduce this April has been in the works since last April. We go to great lengths to do color and market studies and gather analytics before we start developing a product or collection."
Exquisite Rugs will serve breakfast, coffee and mimosas every morning in its showroom.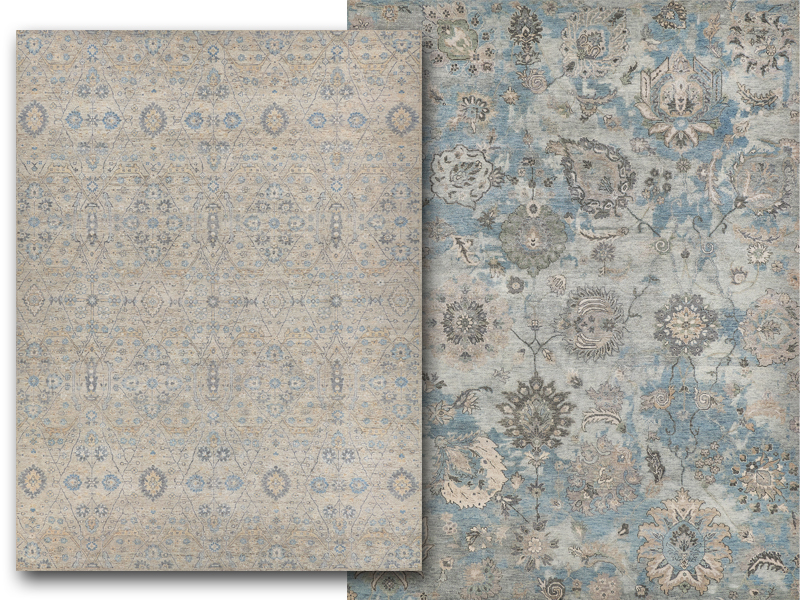 Exquisite Rugs, Harper (left) and Essex Collections
---
BOKARA | Showroom: Market Square - 140, Floor 1
Bokara recently changed its showroom layout to be more customer-friendly, and the company plans to introduce several stylish collections, including a natural fiber line with soft grays.
"We have seen in rug designs is a return to transitional patterns," the company said. "Our team worked very hard to compile an eye-catching new line, and we are excited to present it."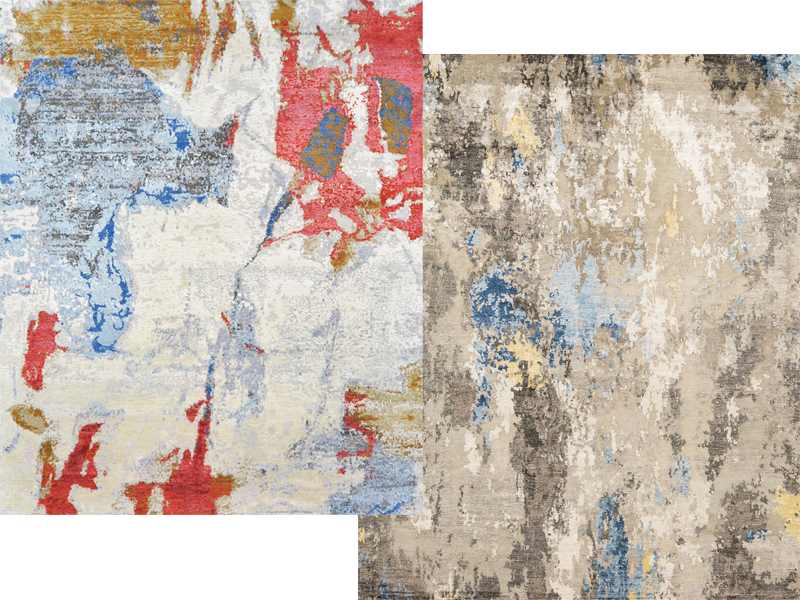 Bokara Rugs, Canvas Art G1091 Beige/Red and Windsom RX-24 Multi
---
NOURISON | Showroom: IHFC, IH101
Market attendees will see an updated Nourison showroom this market as the company has created a new layout for its space and will have a new custom rug area and a newly designed area for its Mina Victory line. Giovanni Marra, director of marketing for Nourison, said gold colors and tones are on trend, as is a focus on sustainability—such as 100 percent wool and one-of-a-kind rugs with unique designs for larger spaces.
"We've seen more demand for custom rugs, larger sizes, colorful styles and product in inventory that's ready to ship," said Marra. "We really want to fulfill and cater to our customers' requests."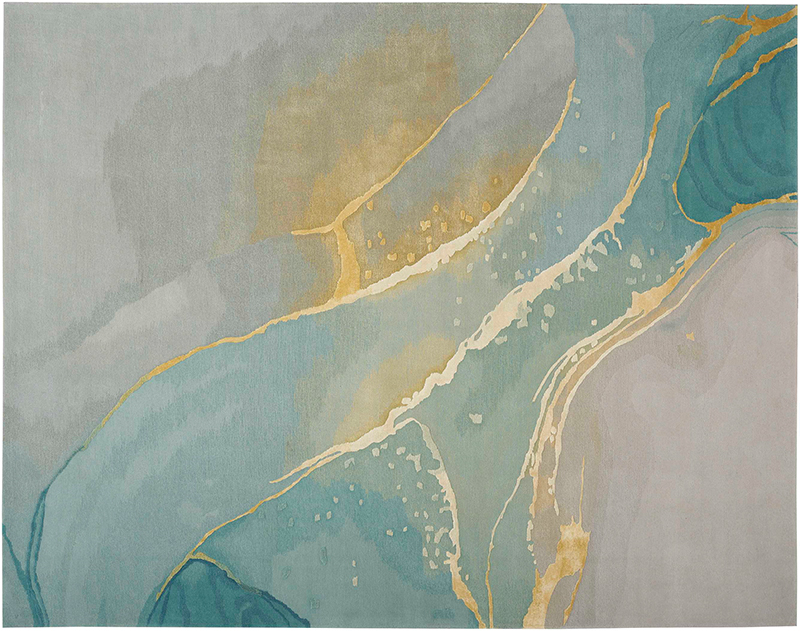 Nourison, Prismatic Grey Seafoam
---
KALATY | Showroom: IHFC, G369
Kalaty's latest introductions include both new collections as well as additions to existing collections. Among debuts is a new licensed series of power-loomed collections, katie merz x Kalaty, which is derived from the dynamic line-based artwork of noted Brooklyn-based mural artist Katie Merz. Merz's studio ink-and-watercolor works on paper are the inspiration for Artwrks and Colorwrks, the first collections in the Katie Merz x Kalaty series.
Artwrks (shown below right): power-loomed using easy-to-care-for polyester and polypropylene yarns. Each rug features a high-low textural weave to add dimension to both pattern and background.

Colorwrks (shown below left): power-loomed of long-wearing, easy-to-clean and easy-to-maintain 100 percent polypropylene yarns.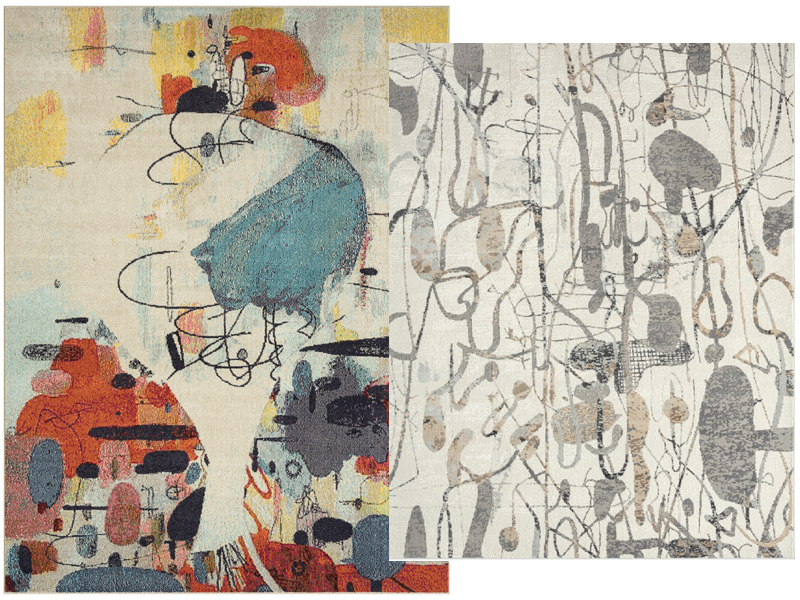 The primary focus for Kalaty in High Point will be the high-end—Solano, Khotan and Ambrose are three of the company's newest hand-knotted collections on display. "High Point is always an exciting market for us, and we are excited to be bringing a record number of new introductions to the market," said company Partner Ariel Kalaty.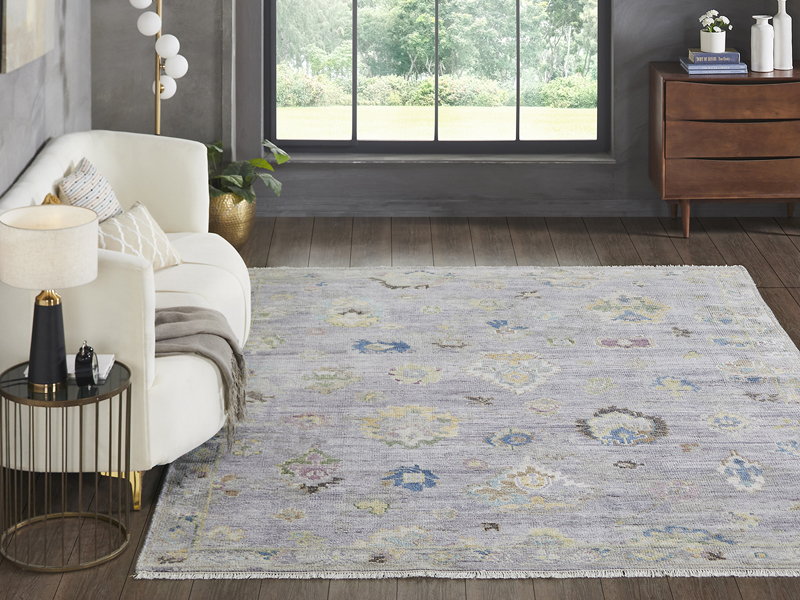 Kalaty Ambrose Collection
---
Harounian Rugs International (HRI) | Showroom: IHFC, D431
HRI is highlighting its new "cut-to-order" program of Sunbrella® broadloom—marking the first time that the Sunbrella yarn system has been used in creating performance carpeting. Additionally, the company is showing a number of new transitional collections from Nepal, both loomed and hand-knotted. The company's High Point showroom is completely new, and it's double the size of the old location. The grand opening took place at the last fall market.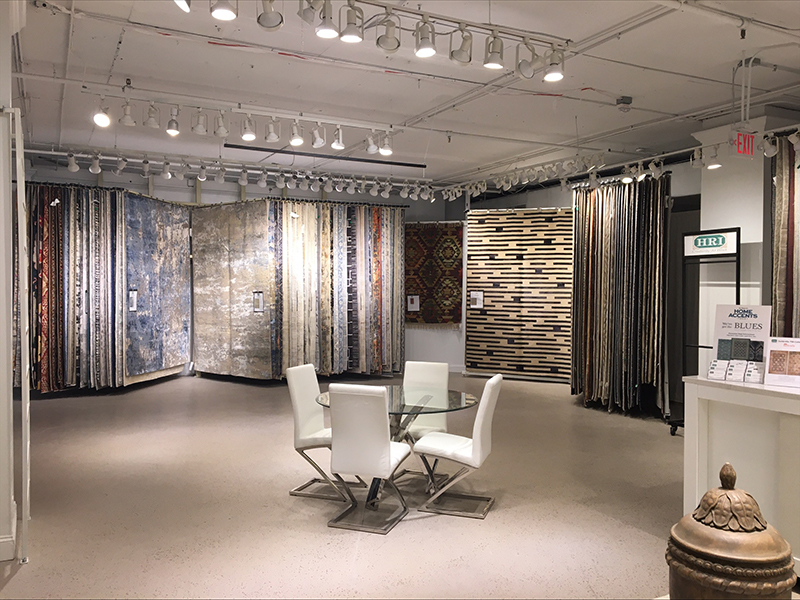 "We're excited about the opportunity to reconnect with our current customer base as well as meet potential new customers and share the HRI story," said Greg Jordt, EVP of sales and marketing. "We have a tremendous lineup of product featuring the best of 'on-trend' looks at unbeatable prices, all programmed and stocked in full sizes."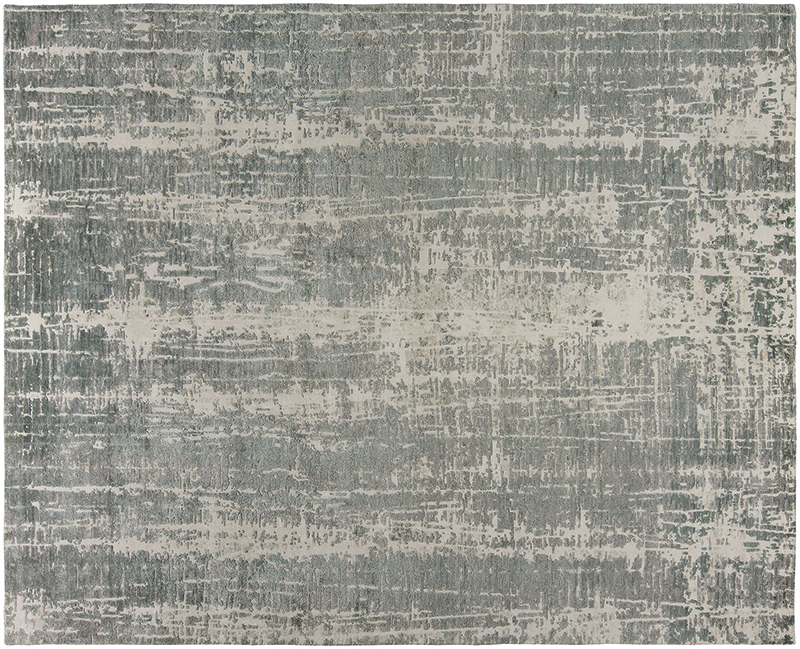 Charlotte CA-21 Haze is new from HRI
---
FEIZY | Showroom: 309 N. Hamilton Street
Feizy will debut its new permanent showroom at 309 N. Hamilton Street this market, located next to Vanguard Furniture and below Wendover Art Group.
"We are excited to share the synergies of these two great brands to continue to get in front of our clients in a convenient manner," said Feizy Vice President Justin Yeck. "I'm looking forward to showing our Corbitt and Leylan collections. Bringing back the timeless art of Sumac rugs, we have updated and refreshed them for today's modern client."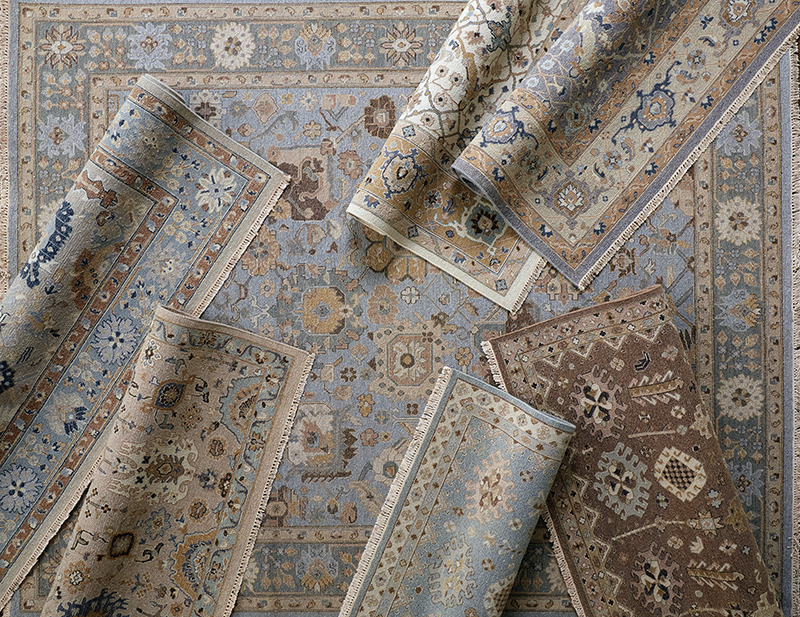 Feizy, Corbitt Collection
Yeck added that Feizy continues to get feedback that its clients want durable versatility, and that's been a part of its programming for the last year. "We want to be able to give our clients beautiful timeless pieces that last a lifetime."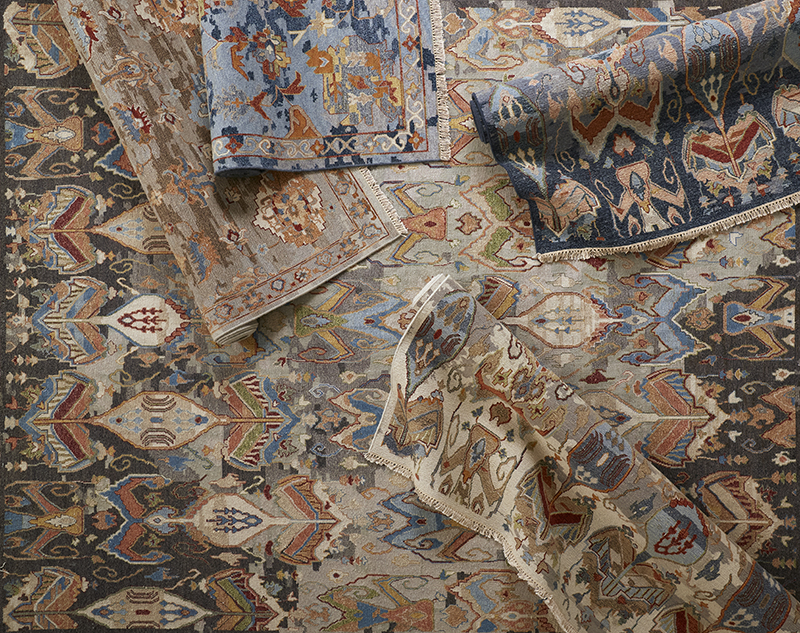 Feizy, Leylan Collection
---
UNIQUE LOOM | Showroom: Market Square, Space: 240
Unique Loom identified textured rugs as well as sustainable rugs as trending, and the company will capitalize on that trend with multiple sustainable collections that are made of jute, cotton, wool, and recycled bottles.
"It's really important for us to help do our part in reducing the carbon footprint," said Account Manager Carissa Near.
New collections include: Yara, a traditional with a modern reinterpretation; Malibu, contemporary with abstract distressed patterns in bright multicolored hues; Caspian, in soothing grays and blues with modern geometric and abstract patterns; and Tucson, inspired by the desert landscape combined with geometric and abstract patterns.
Unique Loom will host an IDS Cocktail Party with Jill Zarin on Saturday, April 2, from 4 p.m. to 6 p.m. where guests can meet Zarin, browse, and connect with IDS members. RSVP online.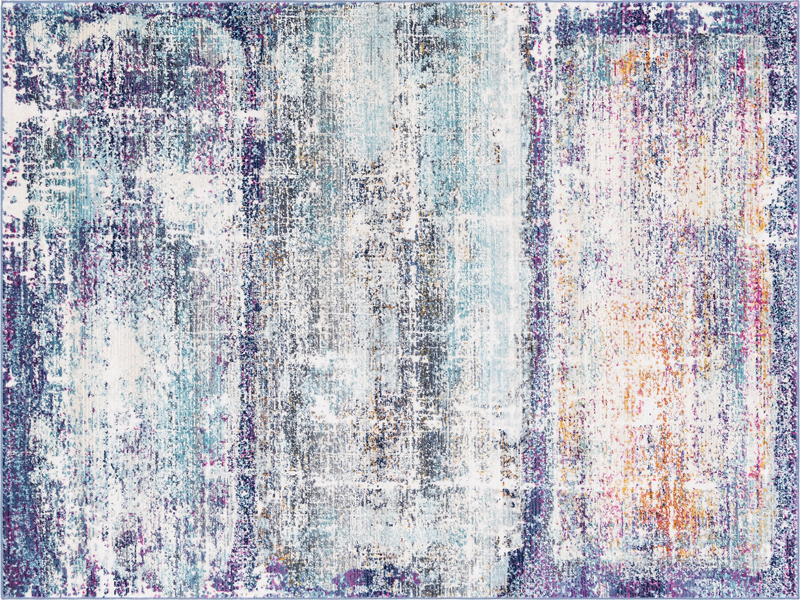 Unique Loom, Malibu Collection
---
MOMENI Showroom: IHFC, H345
Momeni's new introductions are mostly based on mid-to-high-price points, including additions to the Momeni Basics line as well as new performance rugs that will be in stock for the summer season. Additionally, the company will have some new colorways in the Erin Gates by Momeni collection.
The company expanded its showroom square footage by taking over the showroom next door, and this market the showroom will feature more gallery-type vignettes—pieces hanging from ceilings and displayed on the walls. "We are excited to see our partners and buyers that haven't been able to travel for the past two years that finally feel confident and safe enough to visit trade shows and see new products in person," said President Reza Momeni. "Zoom meetings have been very ­successful, but we love conducting business in person."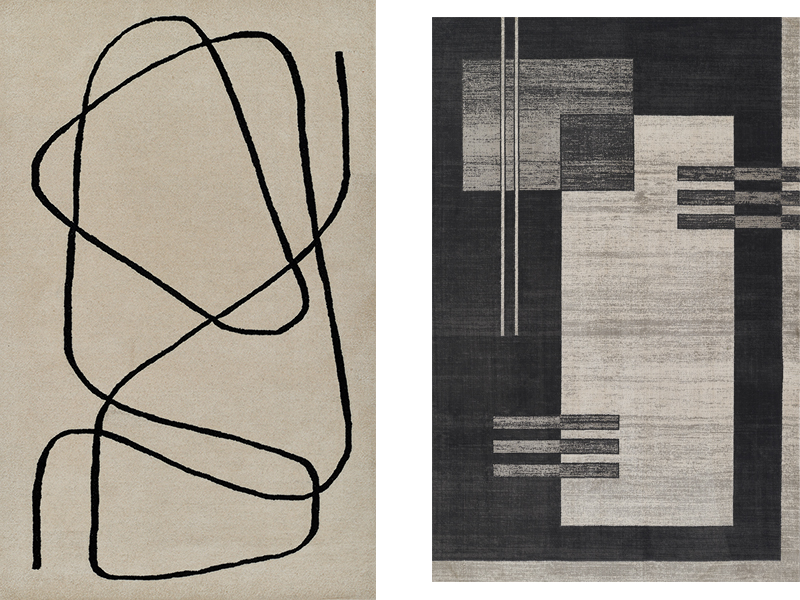 Momeni, Simba and Edition Collections
---
RUG & KILIM | Showrooms: IHFC, G373 and Suites at Market Square, Space G-7055
Rug & Kilim's IHFC showroom will include more inventory this show, and its Market Square booth space has been doubled so they can show even more introductions.
Among the debuts, the company is expanding its Scandinavian Collection, which has now reached over 1,000 SKUs over eight constructions. They will bring new pieces from what they have in their inventory, including Scandinavian Watson, Scandinavian Nu, the continuation of their Homage—which is now a handbook of patterns.
"I think our transactions and our volumes are going to be much higher this show just because we have more space," said Vice President Cyrus Nazmiyal. "We're showing more inventory, and it will be our best show—that's a fact. We're bringing at least half a dozen of our team to market, so we're growing our presence there and are excited to continue doing so."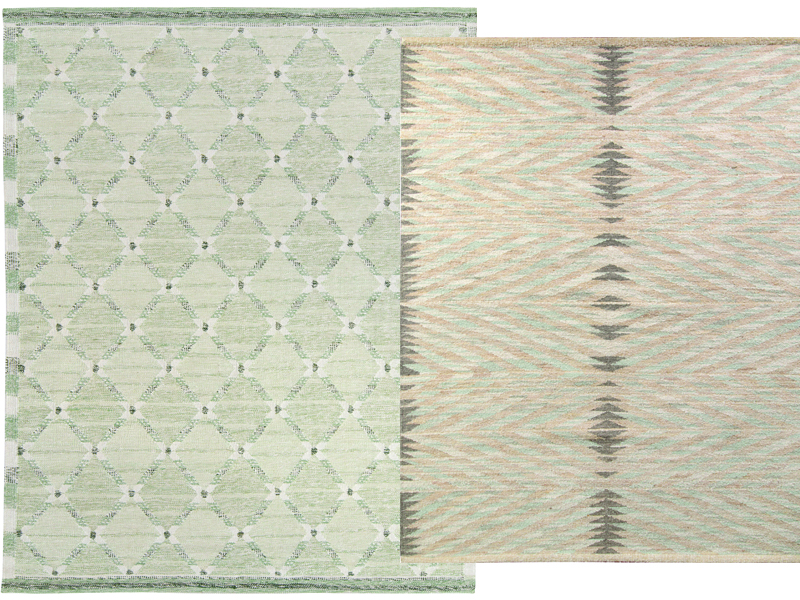 Rug & Kilim, Scandanavian Watson and Scandanavian Nu
---
LOLOI | Showroom: IHFC, D320
Loloi has 17 new rug collections being shown for the first time at the High Point market, in addition to new pillows, throws, and wall art. New introductions include Emilia and Anissa, two wool hand-knotted collections from India in Oushak and Moroccan designs, as well as several new polyester space-dyed collections from Turkey and outdoor-friendly rug collections.
The company recently expanded its High Point showroom to create new entrances, and the rug and pillow assortments have both been relocated and expanded for this market.
"We have continued to strengthen and expand our relationships with dealers throughout the covid pandemic, and now that it is (hopefully) slowing down we look forward to seeing many of them return to markets and see our expanded and exciting products in person," said Loloi VP of Sales Austin Craley. "We continue to see growth in our value-priced collections all the way through our higher-end, hand-knotted designs. Construction techniques continue to advance and offer a wider range of products and materials for a variety of spaces."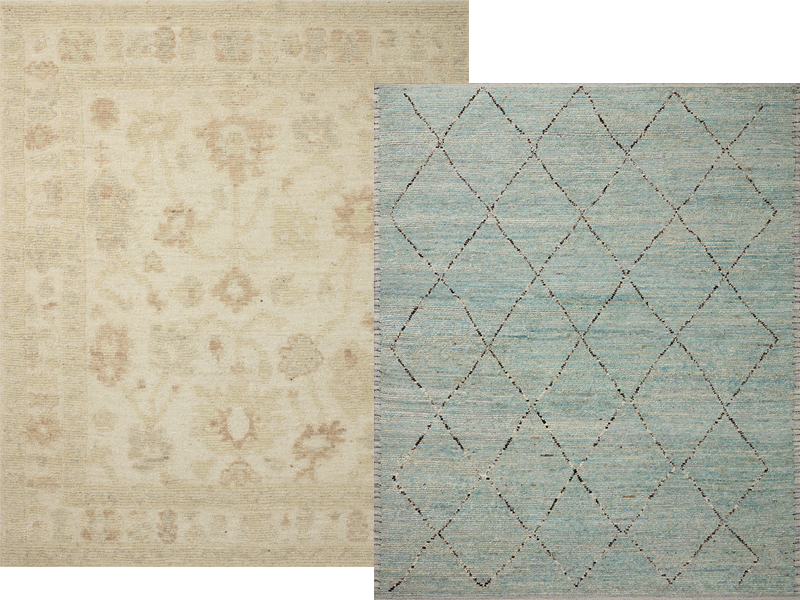 Loloi, Emilia and Anissa Collections
---
FRENCH ACCENTS | Showroom: 200 Steele, Showroom 112
French Accents debuts a new texture—a variation of high and low—in its Khotan collection, along with new additions to its existing popular collections like our Bespoke Nepalese, Oushaks, and more.
"We have progressively had a large increase in attendance in our showroom, and this market, we hope to gather more with our new designs and color schemes," said CFO Danny Shafian. "We have noticed an increase in the experimentation of color in rugs as a new trend right now."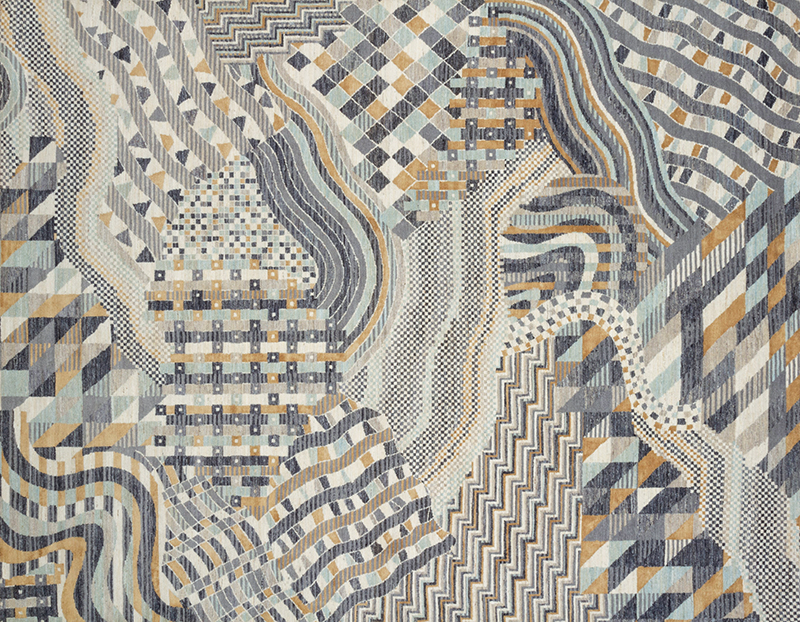 French Accents Design Mid-Century Flow ML411D
French Accents will be offering daily cocktail hours throughout the market in its showroom.
---
ART RESOURCES Showroom: Market Square, Space 278
Last April, Art Resources moved into a new showroom in Market Square, giving the company a more visible location and a better size space to display its rugs. This market, the company is showing its new modern and traditional designs that are due in the U.S. shortly.
"We hope to see an active and busy market in April," said Director Max Moussavi. "So far we had a good response from our customers attending High Point Market." The company will serve lunch daily from April 1-5.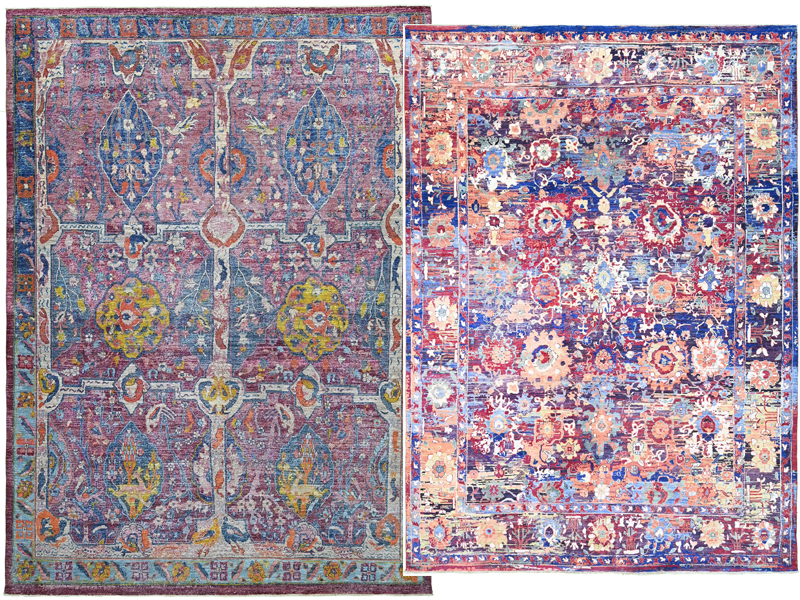 Art Resources, Oushak & Indigo Collections
---
TAMARIAN | Showroom: Centers of High Point: Russell-112, Floor 1
Tamarian is introducing new designs, colorways, and qualities from both its Tibetan and Indian collections—including its premier HABIT line. With the addition of the outdoor "Terrace@Tamarian" last fall, the company is working to enhance the experience for buyers by offering convenient, efficient product browsing in an inviting space that offers comforts not usually found at trade shows.
"Presenting our newest work to our clients is always the most exhilarating part of the market, and we continue to feel the excitement of reuniting with friendly faces we missed over the challenging last few years," said Ned Baker, key accounts manager at Tamarian. The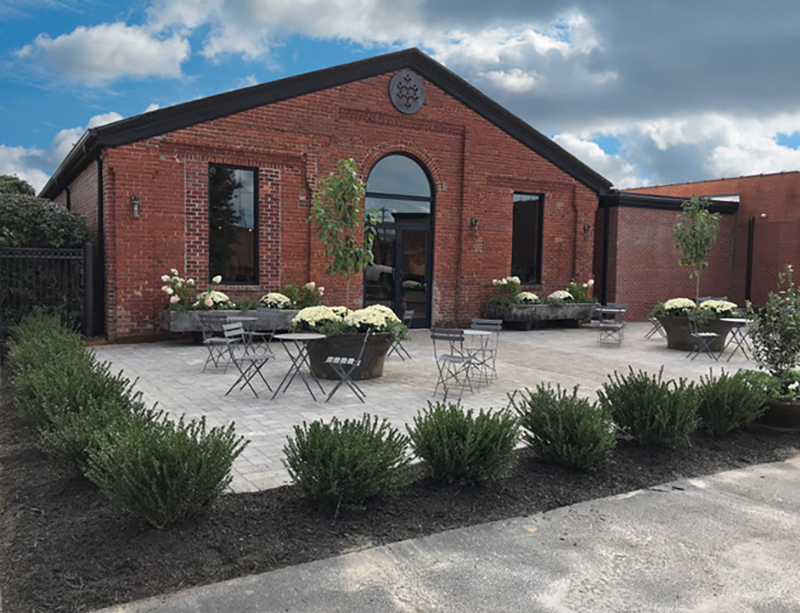 Terrace@Tamarian will be open daily during showroom hours for outdoor relaxation, and food and refreshment features will be announced daily.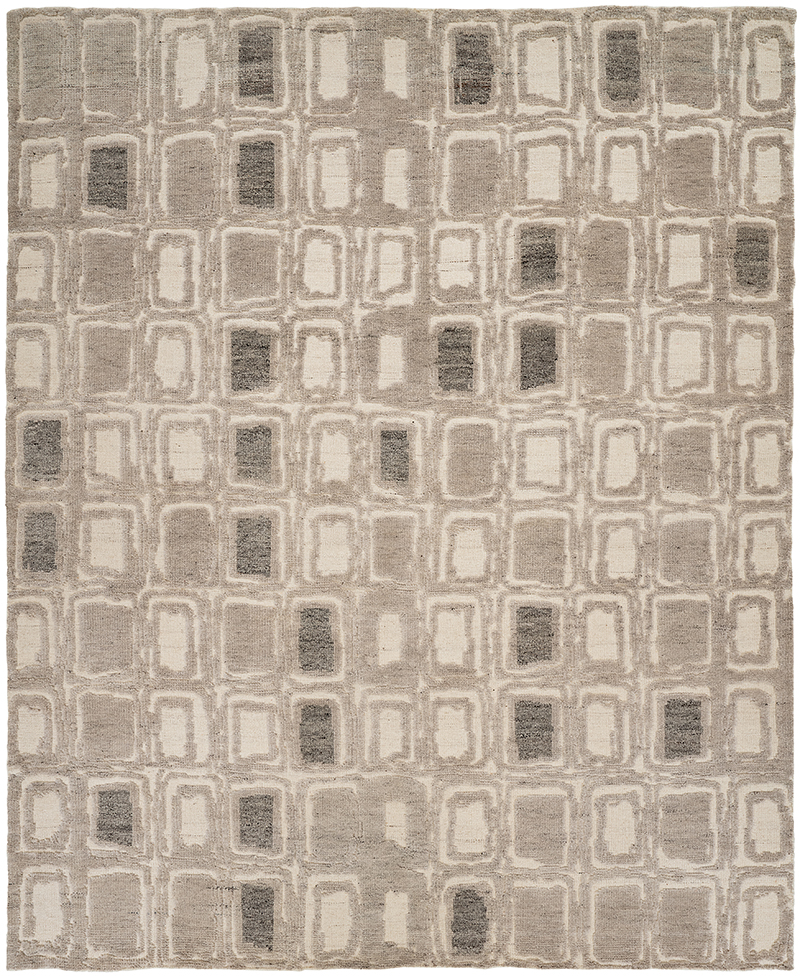 Tamarian Kingsbridge MD Silver Grey