KAS is anticipating this market to be one of the best this year. Riding on year-end momentum, they are introducing 14 new collections and expanding multiple in-line collections to hit the ground running in 2019. "We're escalating our assortment this season with more handwoven products to widen our product breadth extensively," stated Marketing Associate, Brianne Coradini, "while staying focused on bringing unique and trendy machine-wovens to market."
4 of the 14 new collections that KAS would like to focus on are: Morris, Perry, Portland and Provo. 

Morris – A collection of 7 different handwoven jute and polyester printed chindis, the colors of these chindis are what make the rugs so unique and intriguing. Bohemian flair combined with a multi-textured feel of vintage prints add a rustic element and definite depth to your floors.

Perry – Perry presents textured geometric patterns with hi-lo effects and tassels, handwoven in India and available in 5 unique patterns. The colors are neutral enough to go with any décor and bold enough to make the room pop!

Portland – Machine woven rugs with a fringe create antique appeal out of polyester printed patterns! These rugs have a striking washed vintage traditional element to them. Available in 7 different patterns and all unique in color and design.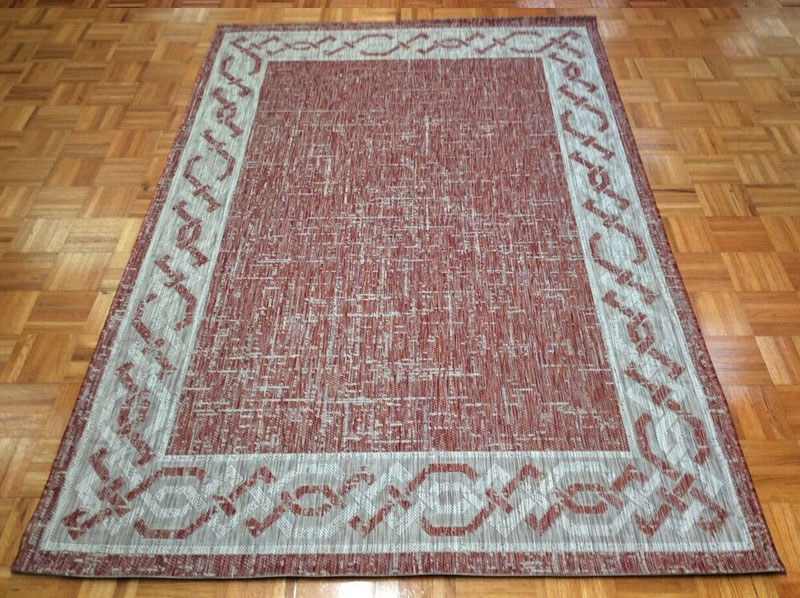 Provo – (shown above) Expanding their Indoor-Outdoor footprint, KAS presents Provo…textured machine-woven rugs made of UV-treated polypropylene that are easy to care for year-round. Combining trendy pop colors and a thin, textured pile, these rugs are easy to decorate around making this a great collection for anyone with any type of lifestyle indoors or out.

Growing KAS' Indoor-Outdoor assortment further, they continue to see success in the Libby Langdon Hamptons outdoor rugs by KAS. Introducing 6 new patterns this market, designed by Libby Langdon herself, these outdoor rugs are built to stand the test of time indoors or out. Hand-hooked of UV-treated polypropelene in a coastal color palette, these rugs are perfect for a relaxed outdoor setting or a refreshing indoors.

Once again, KAS will open one day early for market: Friday, October 12th in IHFC, G-270. KAS is offering free freight, pillow and pouf discounts and other promotions this High Point you won't want to miss. Don't forget to unwind daily from 4-6 pm with wine and cheese!

Please join KAS as they host two events this market!

Lunch with Libby Langdon: Educational Design Seminar and Book Signing
Sunday, October 14th from 12:30-2:00pm in IHFC, G-270

"Courting the Small-Space Client: Design Tips for this Growing Demographic"
Join designer Libby Langdon as she shares insights on why small-space living is on the rise, who this consumer is, and the best way to design for their needs. She also debunks the myth that the small-space dweller is only in urban areas, when in fact they are in every community across the country. From her experience on HGTV's Small Space, Big Style and then writing her first book, Libby Langdon's Small Space Solutions, Libby offers information on designing everything from a 180-square-foot dorm room to helping aging clients downsize, and everything in between. In this fast-paced, dynamic and tip-filled seminar, learn how to tap into the small-space client base, which is getting bigger by the minute. Immediately following the presentation, Libby will sign copies of her aforementioned book, which will be available for purchase at the discounted rate of $20.00. 0.1 IDCEC-Approved CEU. RSVP: This email address is being protected from spambots. You need JavaScript enabled to view it.

Social Hour with Jewel Branding & Hang Ten: Trend Seminar & State of Home Design Today
Monday, October 15th from 3:00-5:00pm in IHFC, G-270

"Insights, trends and key takeaways for designers and brands in the home"
Join Ilana Wilensky, President of Jewel Branding & Licensing, and Meredith Counts, Jewel's Trend & Creative Director, as they share trends, insights and key considerations for licensing designers and brands in the home. Meredith will present today's big design trends in home décor and upcoming trends to watch. Ilana will share her expertise in defining key retail trends in home that impact the success of licensed brands. They will offer insight on the roles and responsibilities of the brand, manufacturer and retailer along with case studies of successful licensing programs in the home. We hope you can join us for this informative and fast-paced presentation from the industry's award-winning branding and licensing agency across all home categories. Immediately following, Santhi Yarlagadda will walk attendees through Hang Ten's brand new rug collections from Jewel Branding & KAS Rugs. KAS launched Hang Ten's rug collections during the 2018 Las Vegas Market. RSVP: This email address is being protected from spambots. You need JavaScript enabled to view it.

kasrugs.com
Published verbatim courtesy of Kas Rugs.