Company C, the award-winning New Hampshire-based design and manufacturing company, announced several new designs for its Colorfields rug collection. This new collection presents a thought-provoking use of color and texture. The rugs will premiere during Las Vegas Market in Building A, Space 225.
The new collection comes after a period of significant sales growth with retailer and design trade customers in 2019. The growth of Colorfields reflects the underlying consumer desire for more value priced products that are both versatile in design and artfully crafted with natural-fiber materials. A smart take on traditional, the new designs span classic styling in fresh palettes and abstract patterns that introduce fun and individuality.
"We embrace the use of natural materials and weave this into the design of our rugs. Today's buyers are conscious of what they purchase and have a strong desire to be connected to the décor in their homes," said Christine Chapin, Co-Founder and Colorful Living Officer at Company C, "Our customers want to know the story of each rug; how it's made, the fibers used and design inspiration. This collection of rugs offers an expression of personal style by way of intriguing textures and artisan craftsmanship."
The new Colorfields collection was met with acclaim from wholesale buyers during premarket, according to the company.
Reminiscent of the serenity found in the striations of clouds drifting across the sky, aptly named, the Skye rug is a contemporary design that wows. The abstract design offers exceptional texture with high to low tufting for a plush feel underfoot.
A treasured design, the Caspar rug was influenced by beautiful all-natural wool yarns in grounding neutral colors. Artisans used a special technique of hand-tufting with a loop pile, and over tufting on the motif with ivory that both softens the design and lends a hand drawn appearance to the rug.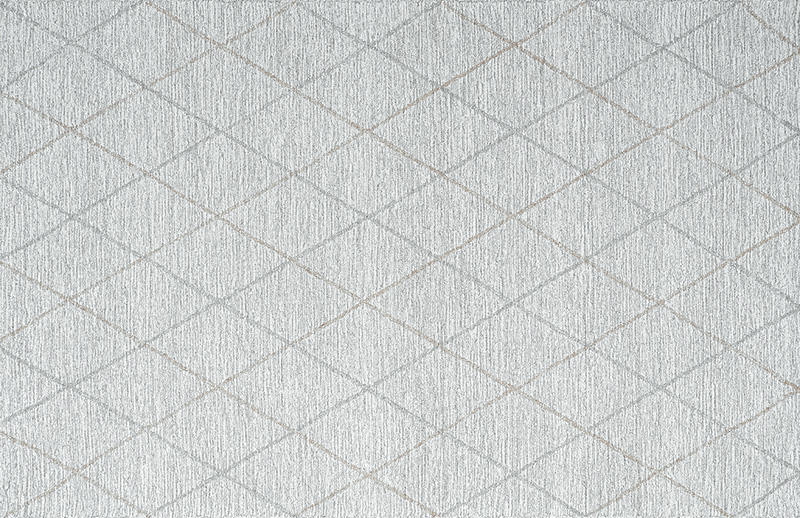 Simply modern, the Gemma rug (shown above) is an updated essential inspired by traditional Moroccan diamond patterned Berber rugs. Undyed wool yarns in natural and ivory are combined to create an oatmeal heather base, while the sketched diamond pattern is rendered in versatile gray and tan.
Inspired by the shaped canvas movement of the 1960's, the Out of Bounds rug pushes the limits of traditional confines in design. Energetic and clever, this original geometric rug brings a pop of fun to the room with playful aqua, blue, yellow, soft orange and natural colors.
The Barranco rug gives a nod to its namesake cultural district of Peru and evokes feelings of bohemian romance in crisp yellows, aqua, orange and ivory.
A celebration of the warm colors of the South American landscape and its sundrenched countryside, the Soledad rug is a traditional design with the good looks of an aged antique.