S & H Rugs will introduce new hand-knotted rug collections as well as many popular handmade rug designs in its Suites at Market Square space M-2048 at the upcoming High Point Market. 
"We look forward to seeing and reconnecting with designers and decorators, showing our latest hand-woven collections, and discussing the development of great new ideas," says Owner Ori Wilbush. "It's always exciting to meet new clients and share our knowledge in hand-knotted rugs with them. In addition, we also have a chance to discuss our expertise when it comes to custom orders."
S & H Rugs expanded its Market Square showroom at the June High Point Market, and Wilbush says he's excited to have the larger space to show new and expanded collections— including the Angora Oushak, undyed wool, and geometric lines.
"The trend of soft monochromatic rugs and tone-on-tone is very popular, but people want pops of color now," Wilbush explains. "We've recreated some of our geometric lines with pops of colors, while our undyed wool rugs have a natural wool color."
S & H Rugs new designs sh63296 and sh69406 Angora Oushak 
He also says the company's custom rug program is more popular than ever with a lot of clients asking for nonstandard sizes. The company can make a custom order in 90–120 days, and keep a large inventory in stock.
New sari silk and wool design (left) and design sh63233 from S & H Rugs 'pop' with color, as does the company's new Ghazni wool design shown below.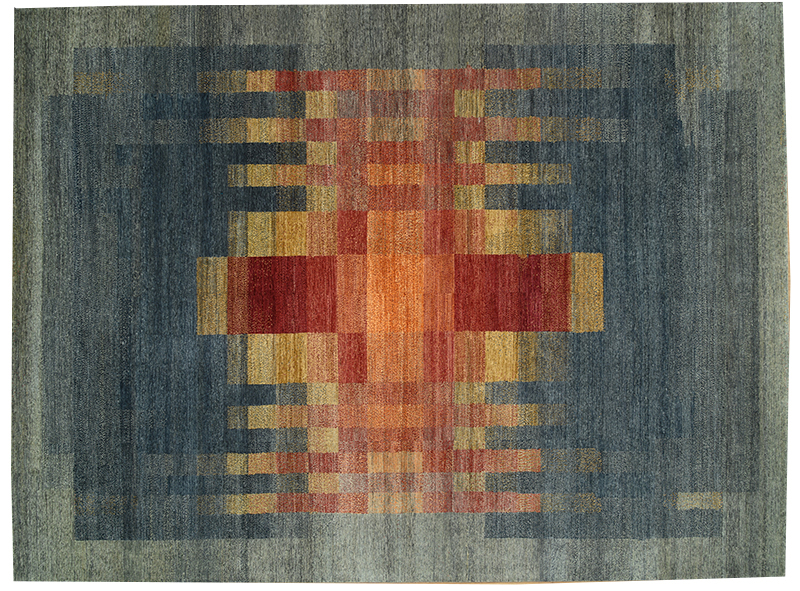 "The demand is there," Wilbush said. "All the people who have been at home for a while now are out buying things. The area rugs and hand-knotted rugs are popular categories as more hardwood floors need to be covered. There have also been a lot of special orders from people who want more color. Business is there for whoever is there to take it."