The Met has chosen Exquisite Rugs to design a collection based on the museum's variety of historical art. Uniquely designed rugs are truly pieces of art, and to celebrate that fact, Exquisite Rugs is creating an exclusive line of rugs based on art from The Met.
Licensed with The Met's brand, Exquisite's Metropolitan Collection is nearly a year in the making, and the company was chosen out of hundreds of companies to team up with the famous museum.
"It's taken every bit of the year for us to get inspired by the Metropolitan Museum because we have over 20,000 pieces of inspirational material," says Owner Hersel Bani-Esraili.
However, the collection will be ready by the time High Point Market rolls around, and the company will display it in its sizable showroom along with 600 other designs.
"This coming High Point Market will be our 82nd market, and we have one of the largest, most interactive and easy-to-use showrooms on the High Point campus," he says.  IHFC, Hamilton Wing, Showroom H204.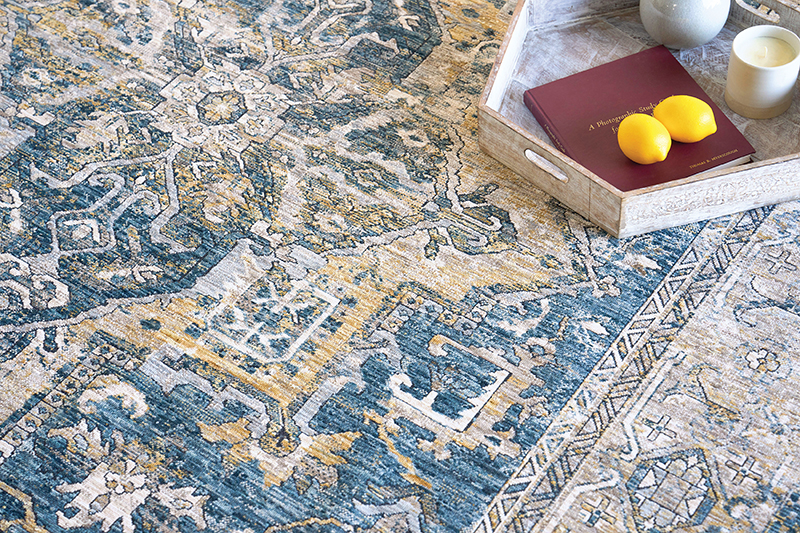 5598 Antique Loom
However, the new Met-branded collection will only be offered to certain retailers in order to keep it exclusive.
"We will offer them to people that have a good reputation in the marketplace and are honorable," he says. "It's going to be a product for very high-end interior designers and medium to high-end retailers. We are going to try to sell to one establishment per geographical area. When we come up with new collections in the fall, they will get the first option on those as well."
The licensing agreement will last for several years, and the first release will include five rug collections. There will be limited edition pieces as well as pieces that carry over into other designs.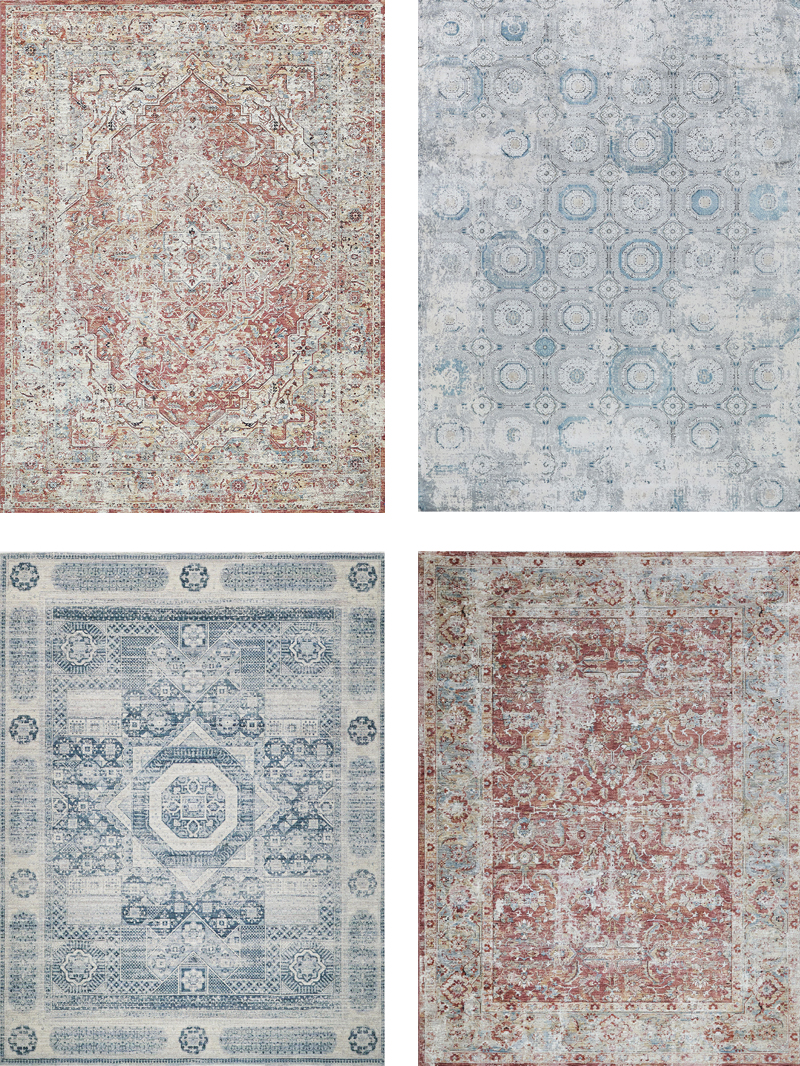 Top: 5575 Antique Weave (left), 5662 Legacy, Bottom: 5670 Vintage Loom (left), and 5594 Antique Loom
THE HISTORY
Exquisite Rugs may be highly successful today, but that's because the company has been built on a generational legacy since 1924.
Starting out as importers in London with warehouses in Germany the company mostly dealt in antique rugs. However, antique rugs became hard to find, and the business eventually developed into a domestic market where the company started creating new products. 
"As the supply started to dwindle, it was economically not feasible," Bani-Esraili says about the antique rug business at the time. "But since we had such a rich history with antique rugs as well as manufacturing, we knew what the real thing was supposed to look like. We went to India and China and we started reproducing antiques, which were and are still very popular."
From there, the company took off and eventually opened a showroom on 5th Avenue in New York City that saw a great amount of business.
"We have always been in this industry, and we've always been creators of rugs," he says. "We are very selective in our audience. But the people that we do go with, we really support them all out in every way."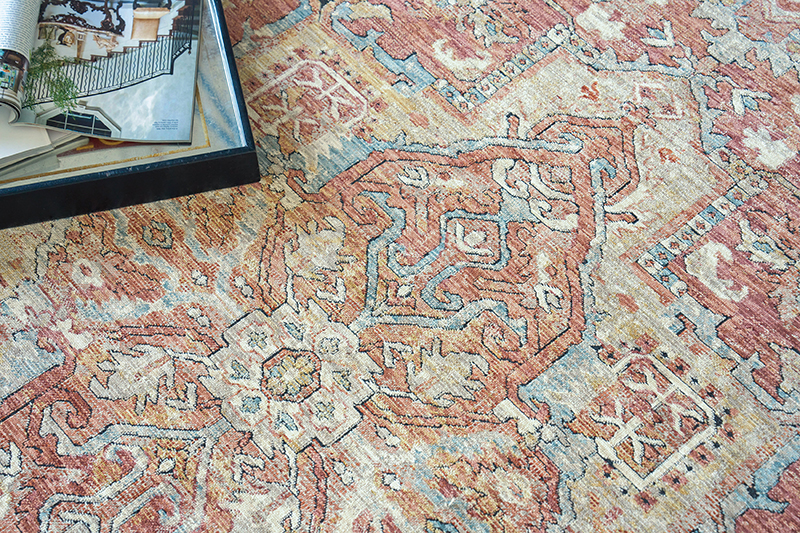 5600 Antique Loom
CREATING THE RUGS
Each piece is made by hand by skilled artisans, and the journey to get there is a long and complicated one.
­First, raw wool or silk is cleaned, detangled and then hand-spun into balls of yarn. Hand-spinning raw materials gives the yarn unique texture, depth and color. Dye Masters then prepare dyes from recipes that have been passed down for generations to create each precise color and submerge the yarn into these dye baths.
The yarn will undergo a color-perfecting process of dyeing and sun drying 4-5 times to ensure they obtain the intended shade of color, texture and sheen. The dyed yarn is then collected, wound into balls and assigned to a design and rug artisan.
After a design rendering is hand drawn and painted it serves as the blueprint for each rug, specifying the color and position of every knot.
The intricate art of weaving is the lengthiest step in the process and is done by skilled craftsmen. The company's weavers practice time-honored techniques that go back generations.
The newly handmade rug is hand-washed thoroughly using wooden paddles and then it is sun-dried. The rugs are also stretched out and blocked to counteract any shrinking that may have occurred so the rugs sit just right.
Next, the rugs are hand trimmed, hand carved and clipped to define pile heights and create distinctive pattern elements. To finalize the weaving process, yarn is meticulously hand sewn around the edges of the rug.
Using a straw brush, every rug undergoes final brushing by hand in order to uniform the pile. After a final quality inspection, the finished rug is ready for final use.
"It's going to be a product for very high-end interior designers and medium to high-end retailers."
Exquisite Rug's legacy continues with the launch of the Metropolitan collection, and Bani-Esraili adds, "Everybody knows The Met and we feel like it's going to be one of the most successful licenses out there."
exquisiterugs.com
metmuseum.org
IMAGES COURTESY OF EXQUISITE RUGS.