RUG INSIDER caught up with several of your favorite HPMKT stars for an Insider's look at what's in store for Fall Market 2022 introductions and events.
CAPEL RUGS
Showroom: Market Square, Space 112 
"We continue to be excited about seeing people in person," says Cameron Capel.
The eclectic mix of intros from Capel Rugs includes high-value machine-made designs, elegant hand knots, stylish new braids and updated Oushak and Gabbeh patterns. Most intros lean traditional in style, but all have a fresh twist. Verve is a new hand-knotted 100% wool collection from India with an initial introduction in two colors—silver multi and ecru multi.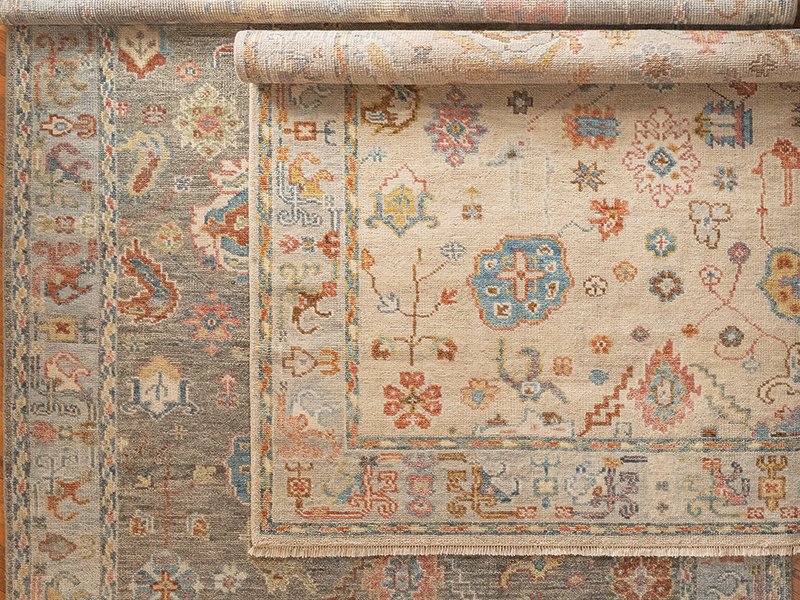 Capel's new hand-knotted Verve Collection
"Retailers are hungry for dynamic new rug designs," adds  Capel. "Because of the many supply chain challenges brought about by the pandemic, their shelves have become bare. Now that the threat of Covid is waning, they are ready to restock."
---
FEIZY
Showrooms: NEW 309 N. Hamilton Street plus 305 W. High St Market Square, Suite 145 
"We are very excited to host out of two showrooms this market," says Feizy's Emily May. "Our new home opens at the 309 N. Hamilton while our Market Square showroom remains open and operating until we transition exclusively next year."
Feizy's new intros for HPMKT include:
The Anya Collection
The Ashby Collection
The Maguire Collection
The Whitton Collection
The Zarah Collection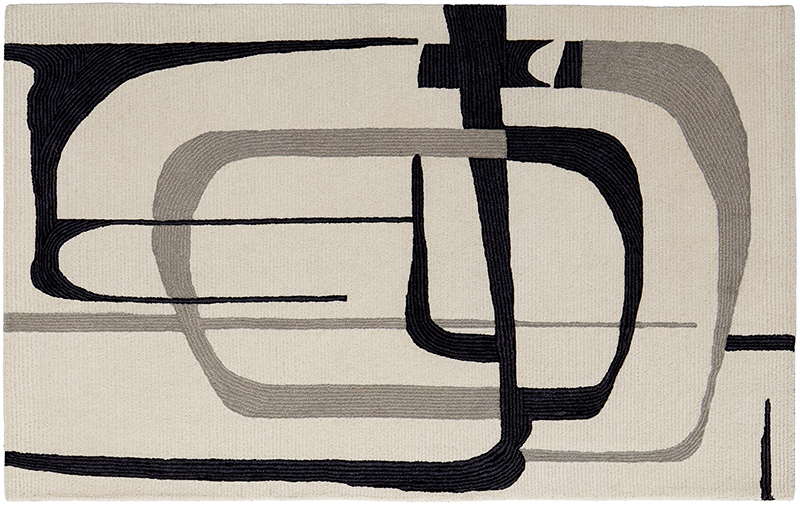 Feizy's hand-tufted Maguire 8905F in Ivory/Black
"It is always exciting to see a steady attendance of west coasters at High Point as well as additional market traffic in general," adds May.  
Don't miss Feizy's Toast of the Town in their new showroom for a mimosa and light brunch assortment.
---
FRENCH ACCENTS
Showroom: 200 Steele, Floor 1, Space 112
"We are excited to introduce our Aubussons Reimagined and our Mid-Century Modern designs," says Danny Shafiian. "We also have many new additions to our popular collections like the Oushaks, Bespoke Nepalese, Khotans, and more. We've continually had great success at HPMKT. We're excited to see how visitors engage with our new designs, which show our continued exploration of color and texture.
As always, French Accents will offer daily cocktail hours.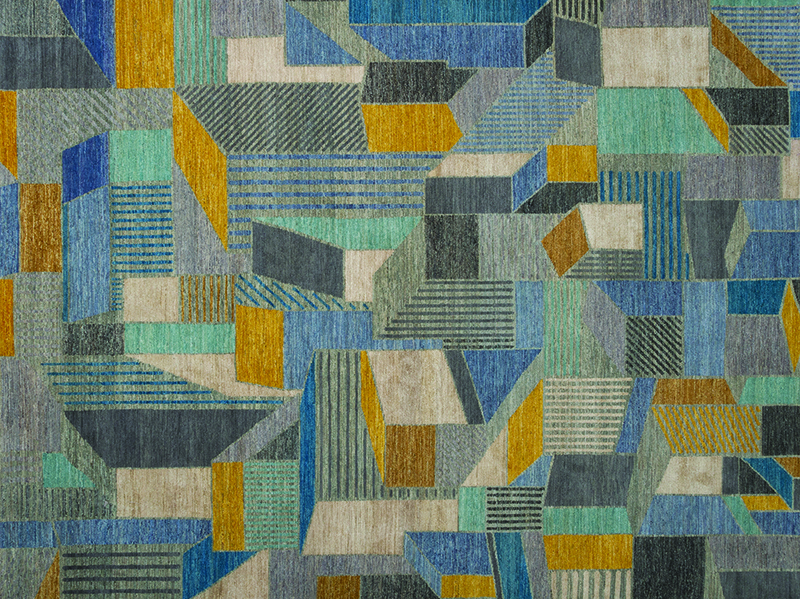 French Accents Design ML440A, Mid-Century Modern hand-knotted in wool & silk
---
HRI [Harounian Rugs International]
Showroom: IHFC Building, D-431
Look for more than 6 collections from HRI, plus additions of new colorations and designs to some of its best-selling collections. New intros focus on transitional and contemporary designs, all programmed and stocked in full sizes, ranging from 6x9 to 10x14 with sample swatches and custom sizes available. 
Diana Samuels, Director of Operations at HRI will be honored at this High Point Market as one of the 40 under 40, Rising Stars in the Home Furnishings Industry.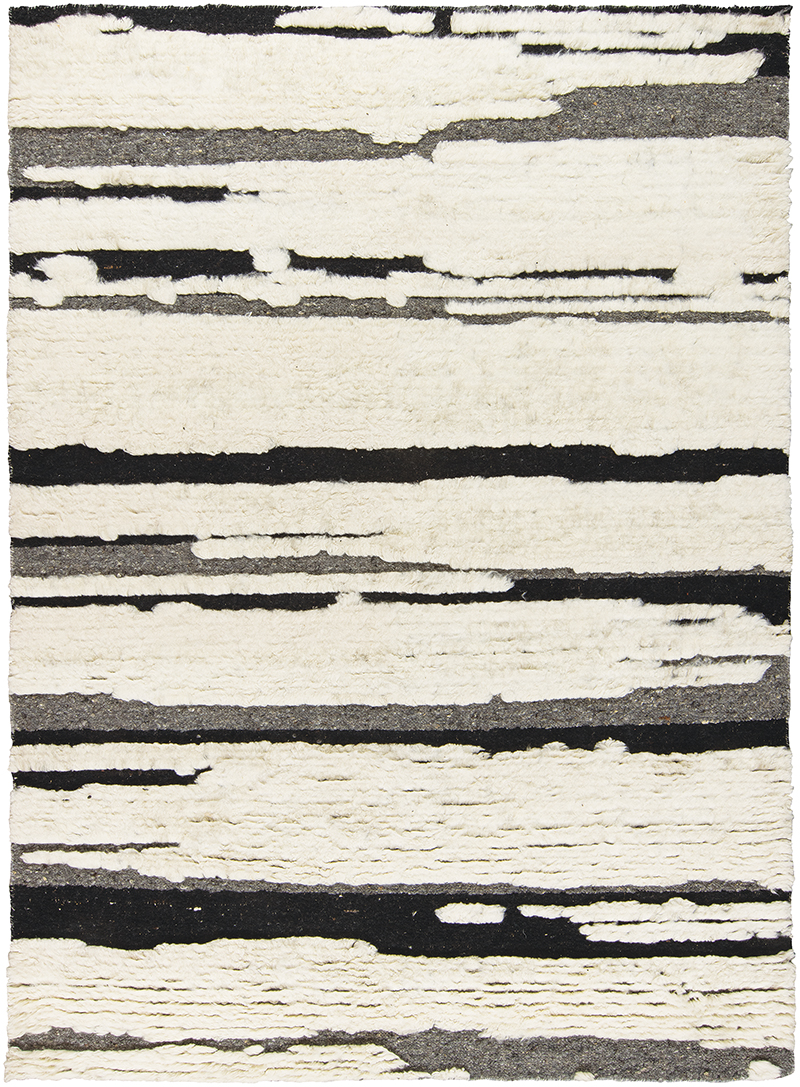 HRI's new Fern Collection FN-03 in black and white in wool
"We are excited about the opportunity offered during this High Point Market,  to reconnect face to face … as markets continue to evolve and attendance increases in a more normal post-Covid environment," says HRI's Greg Jordt. "The level of quality and price points offered in our assortment as well as tremendous customer service has positioned us well to supply and service our customers during the current and unsure future of the economy."
---
KALATY
Showroom: IHFC Building, G-369
Kalaty will showcase a vast number of new designs at the High Point market, with primary focus is on their high-end hand-knotted side of the business. However, Kalaty has produced and will be showing two new high-end power-loomed collections (Celeste and Kamaria) that feature knots per square inch (KPSI) that equal and in many cases surpass that of many hand-knotted rugs.
Soumak Chroma Collection
 Kandra Collection

   

Lyra Collection

     

Orion Collection

   

Pelle Collection

   

Celeste Collection
Kamaria Collection
Also look for additions to Kalaty's existing high-end hand-knotted collections including Harlow, Oushak and Zafra.
"We are especially excited that more and more market customers who were not comfortable with face-to-face market interactions during the height of Covid are returning to this market. 
Seeing and touching our luxurious product line simply cannot be duplicated online or via Zoom presentations," says Ariel Kalaty.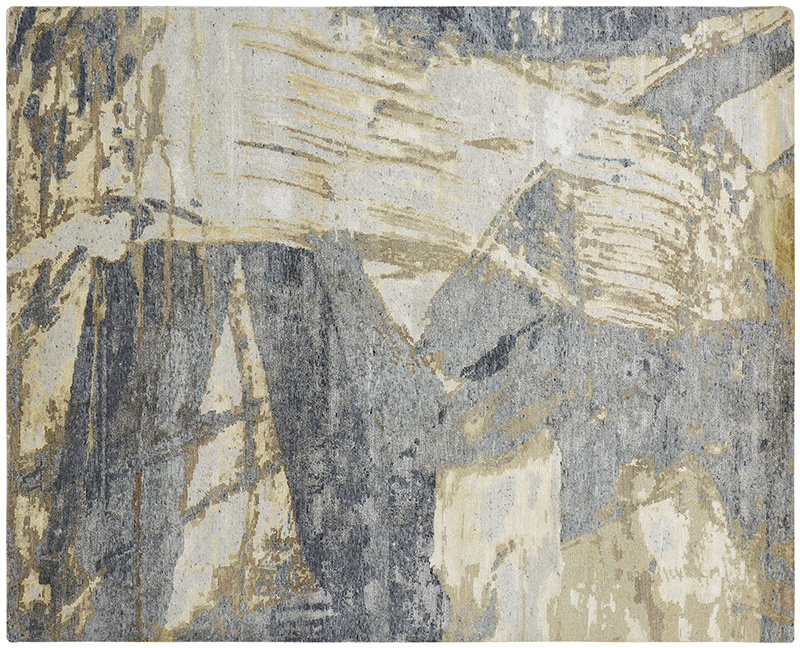 Kalaty's Orion Collection in premium wool and Silkette™
"Throughout our company's 40+-year history, color and color fashion has always been and continues to be something we're proud to be renowned for and which keeps our company's line fresh and relevant." 
Enjoy cocktails daily in Kalaty's showroom.
---
SAMAD
Showroom: Market Square, Space 115
"We're excited to introduce a number of new rug collections in styles ranging from Modern to Transitional," says Malcolm Samad. "Our Bohemian and Scandinavia Collections offer modern geometric designs perfect for a minimalist decor aesthetic. Other new collections including Bengal and Moroccan, feature dynamic patterns. Our one-of-a-kind Transitions and Cosmopolitan Collections are hand-knotted with wool and high percentages of silk that catch the eye and provide an undeniably luxurious feel.
"This season we've been focused on neutral tones, clean geometric designs and transitional all-over patterns. Our popular Bohemian and Nordic rugs are available in natural earth tones with some rugs crafted with un-dyed wool. Collections such as Scandinavia use broad angular shapes for a minimalist aesthetic while Bengal and the out Bespoke Plaid Collection feature detailed borderless patterns."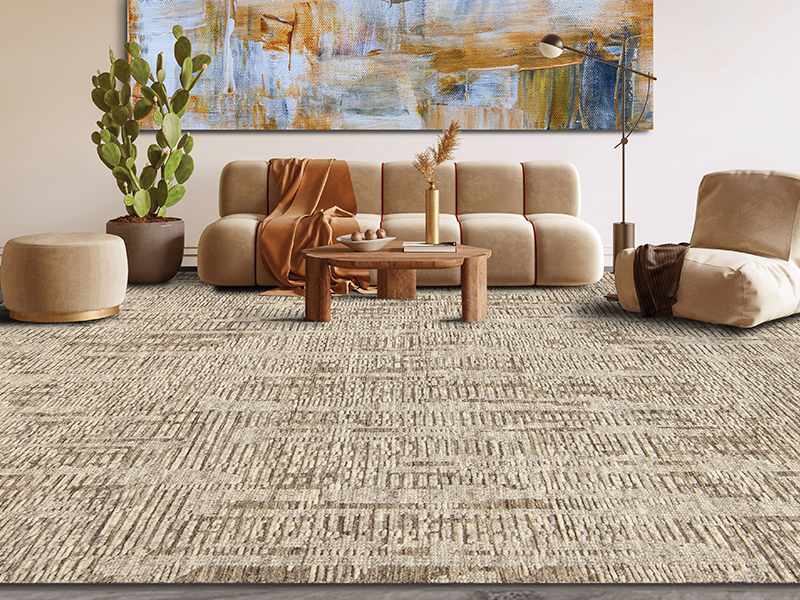 Helga from Samad's Nordic Collection
The company will also show new samples that are being airfreighted from India, especially for the market. Samad noted that some phenomenal innovative progress has been accomplished in India this year.
"We serve chilled Chardonnay after five every day—and if you're really lucky, Bryon Hamilton will sing for you," adds Samad.
---
NOURISON
Showroom: IHFC Building, IH101
Market attendees will continue to enjoy Nourison's spring showroom updates including the new custom rug area and newly designed area for its Mina Victory line. 
Nourison's Kimberly Weling highlights two collections featured for fall:
The Twilight Collection reflects the special beauty of early evening in its treatment of light and in its dappled neutral colors and rich brights. Made from a combination of wool and eye-catching, silk-like luxcelle fibers, Twilight is hand-finished with a cut pile that has a silky soft texture.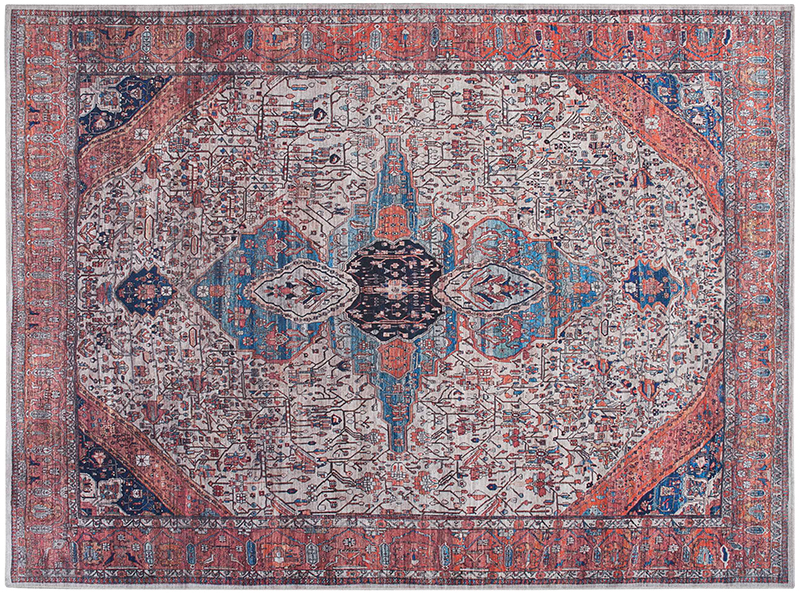 GRW05 Ivory Brick from Nourison's Grand Washables Collection
The Grand Washables Collection delivers timeless vintage appeal in richly saturated palettes finished with a vintage wash. These Printed Persian rugs are designed for busy households, with a flatwoven pile and non-slip back that offers durability and easy cleaning.
---
TAMARIAN
Showroom: 200 Steele, Floor 1, Space 112
Ned Baker says returning clients to High Point will be rewarded with new pieces from the Tibetan collection as well as from its newest brand, HABIT which features pieces from India, Afghanistan, and Pakistan. 
"Our showroom will be stocked full of fresh looks, and our Terrace space continues to expand and improve with added comforts and amenities for weary market walkers," says Baker. "Inside the showroom, we continue to upgrade displays and configurations of rug stacks and racks, maximizing the product presentation while keeping it curated and efficient for our clients to view and place orders."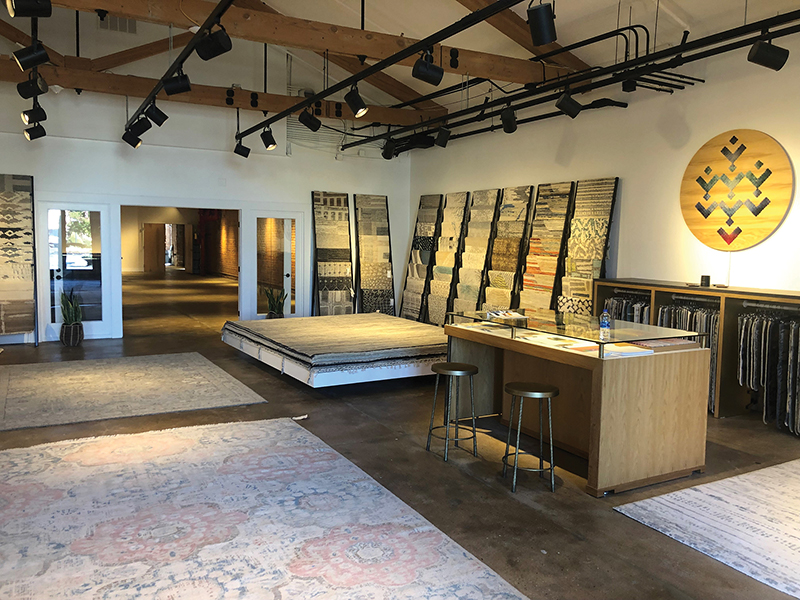 Tamarian's HPMKT showroom maximizes presentation and efficiency.
Baker gives a nod of appreciation to local colleague, Fred Lomax, "who mans the showroom all year but also helps host a great market experience by connecting to the local community for all our needs." 
As a trend watcher, Baker has observed simple color gradations, ombre-effects seem to be trending alongside textural rugs that use less literal design and allow materials to carry the visuals.
"Color palettes seem to be warming still, but in soft hues. Grey isn't dead but I feel top designers are trying to trend away," he adds.
Friday, October 21, Tamarian will participate in Game Night Bingo, an event that HPMKT is throwing with the Tamarian Goes BIG theme on the Terrace. Play OVERSIZED games of Connect Four, Jenga, Yahtzee, etc. while learning about the company's prolific stock of oversized programmed rugs in 12x15 and 13x18 sizes. 
"Come by and WIN BIG," encourages Baker.
---
UNIQUE LOOM
Showroom: Market Square, Space: 240
"We're looking forward to welcoming our current and new clients back to our showroom for High Point Market and showcasing our new collections!" says Unique Loom's Carissa Near.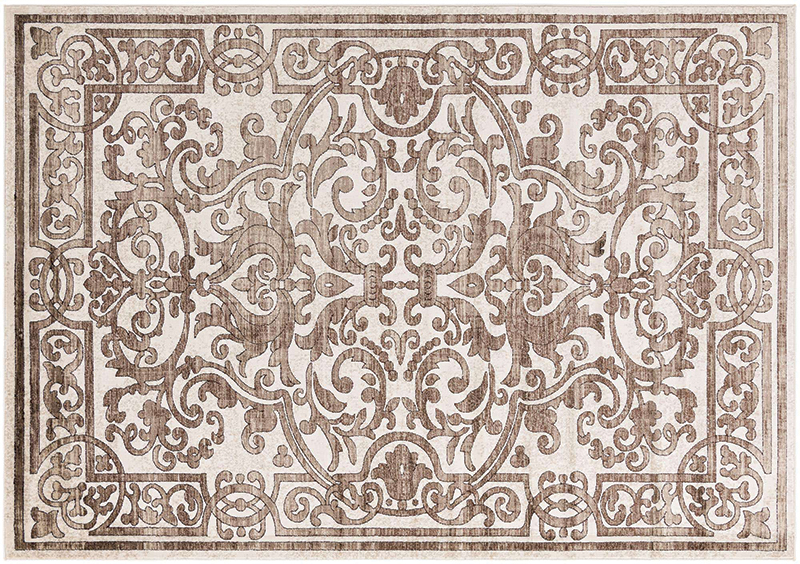 The Hermitage Collection (shown above) invokes the romance of regal country estates using classic motifs such as traditional stylized floral patterns along with modern abstract interpretations. Made in Turkey of 55% Polypropylene and 45% Polyester.
The Lariat Collection is hand-braided in India from natural jute and wool fibers and features a variety of colors in sizes from 4x6 to 8x10.
Cotton Cabana Stripe is 100% cotton hand-woven and hand-braided in India with all-natural organic cotton in sizes from 2x3 to 10x14.
"We're expanding on our programmed handmade collections by adding some high-quality wool rugs for the buyer who isn't necessarily wanting to pay for one-of-a-kind prices but still wants that hand-knotted aspect," says Near. "We've also added custom-sized naturals and a variety of outdoor rugs to our roster that are available to order."
IMAGES COURTESY OF THEIR RESPECTIVE COMPANIES