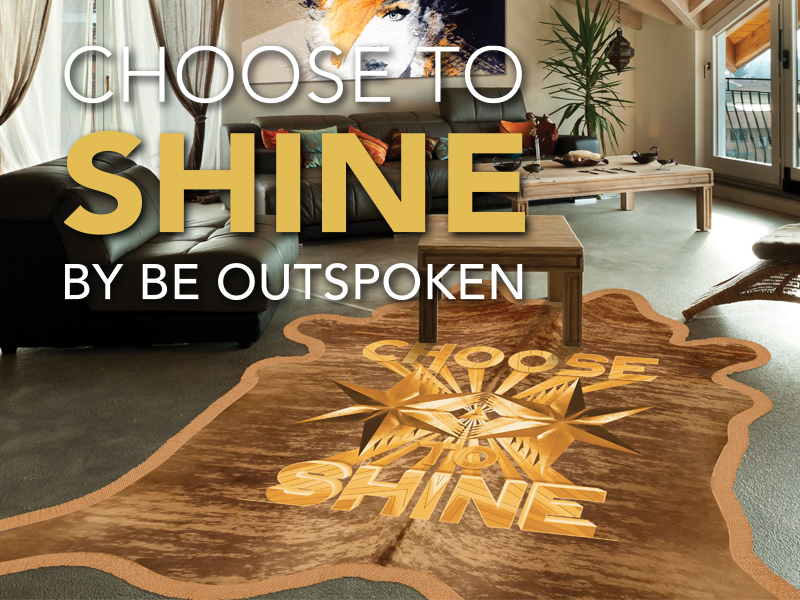 out·spo·ken  /ˌoutˈspōkən/
direct and open in speech or expression
Launched in April 2020, the inspirational hair-on-hide artistic rugs of Be OUTSPOKEN gained fast recognition—garnering five coveted home decor awards. This fall in High Point, the company will debut a special edition monochromatic series for its CHOOSE TO SHINE signature art design. Gold hues to warm light browns were created in custom pigments specifically for the colorway of the hide.