Described by Jaipur Living as being "steeped in both history and modern style, the Reconnext collection by Jenny Jones combines globally-inspired motifs with on-trend colorways and re-imagined patterns," Reconnext does precisely as the portmanteau implies: it reconnects us with the past as we look forward to what is next.
Hand-knotted in India of wool and silk utilizing a classic Persian knot, the recently-debuted collection is a melange of global design and influences. Whether it is the tartan patterns spied during a holiday on Spain's Majorca island which inspired "Outlander" or the deep love for the rich and intricate culture of Japan fostered by exchange students in the 1990s which inspired "Kimono," myriad influences recombine, if you will, to create new work with strong roots.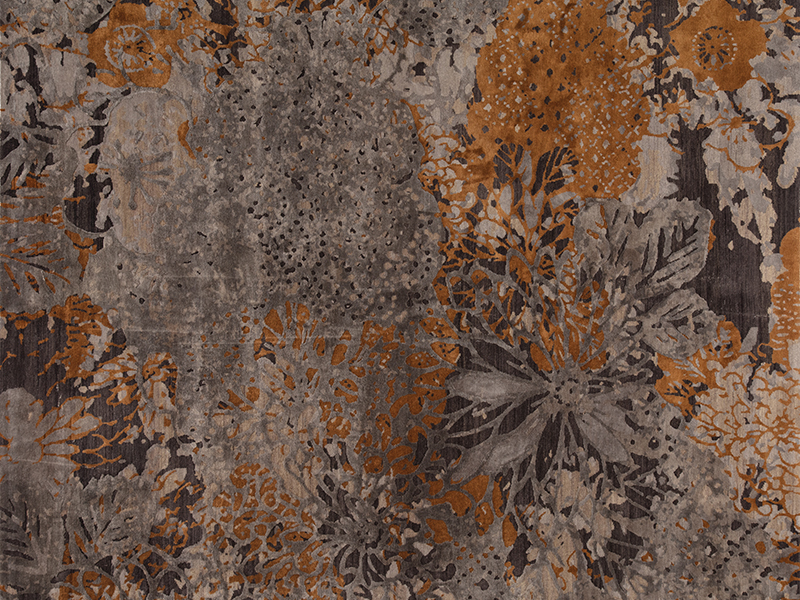 However, what intrigued us most here at Rug Insider was the interplay betwixt these two particular colorways in the collection. "Outlander" with its masculine energy and structured tartan (lede image), unified with the overtly feminine "Kimono" (above) through a moody and rich toasted palette of charcoal and caramel.
jaipurliving.com
Photographs courtesy of Jaipur Living