Zollanvari International will participate for the second time in COVER Connect New York, Metropolitan Pavilion, Stand M05. The annual boutique trade fair for high-end rug brands, hosted by COVER magazine features leading national and international producers presenting their latest creations, most for the first time, in this rug design hub for the US market.
The show has proven to be a huge success over the past three years. The 2023 edition sees an expansion into the Altman Building with new top-brand exhibitors adding further cachet to the fair.
As Ramin Zollanvari, the company's US Manager put it, "COVER Connect New York has all the ingredients to be a hugely successful show for its participants since the exhibitors are carefully curated, each bringing something different, making the mix unmissable for trade and designer buyers and specifiers. Above all, CCNY is a boutique show that oozes quality... and the location in the heart of Manhattan makes the show accessible to movers and shakers in our industry and a gateway to the potential opportunities that the USA market presents."
Zollanvari International is delighted to return to the show for the second year running after its success in 2022, retouching base with established clients, making important new contacts, and the opportunity to celebrate the company's 75th Anniversary on the East Coast.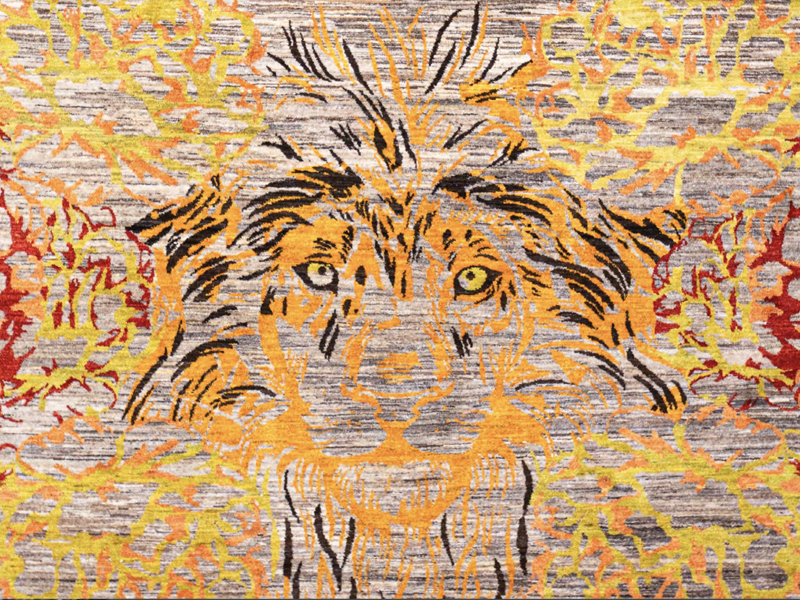 King of the Fauna
For the show this year, they will present over 20 new designs and a selection of the gems from their Diamond Jubilee collections in colorways developed specifically for the US market. As ever, they will also show their established tribal designs, some with new twists, as well as their innovative ground-breaking creations developed by Reza Zollanvari and Zollanvari Studio team or in collaboration with design studios, such as SoFarSoNear Studio Milan, NOV24 Studio Vienna, Studio Original Designers 6R5 Network Milan, and Soheila Shayegan Studio Cyprus. New mafrash coffers, wine carriers, and select other objects from the company's wide range of Home Décor Collection will complete the offering.
"We have never shied away from trying something new, pushing the boundaries. We are always innovating, finding inspiration in weaving traditions from across the globe, but always giving the designs the Zollanvari twist," said Reza Zollanvari.