Kalaty Rug Corporation brings the company's latest artisanal area rugs to the 2023 The Rug Show opening tomorrow, Sept. 9 at the Meadowlands Expo Center in Secaucus, NJ. The Rug Show customers will find the company's latest high-end area rugs across all décor genres, which include modern as well as updated traditional designs in all manner of fashion-chic colorways alongside many examples from the popular-priced K-TWO series of open-distribution collections.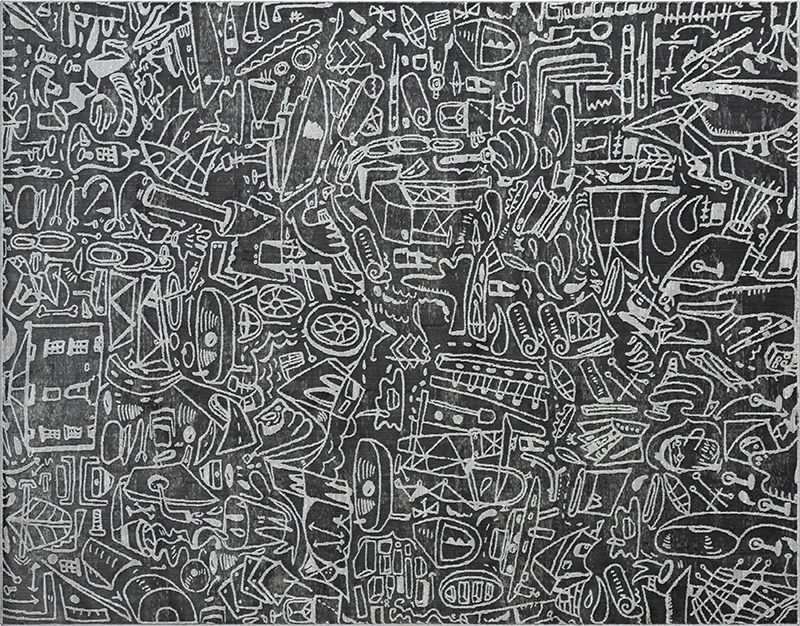 From the newest power-loomed Katie Merz x Kalaty licensed rug collections – bklynwrks
"The Rug Show with its strong following has become important within our industry, and we are honored to be a part of it this year," says Ariel Kalaty, a company spokesman. "We want to ensure that The Rug Show's customers are able to see, touch, and experience our legendary artisanal craftsmanship, our attention to detail, our creative usage of color as well as the many luxurious textures to be found among our contemporary abstracts and high-energy graphic patterns, the modern color palettes found in our updated-traditional styles as well as our innovative transitional looks in tone-on-tone neutral and natural hues."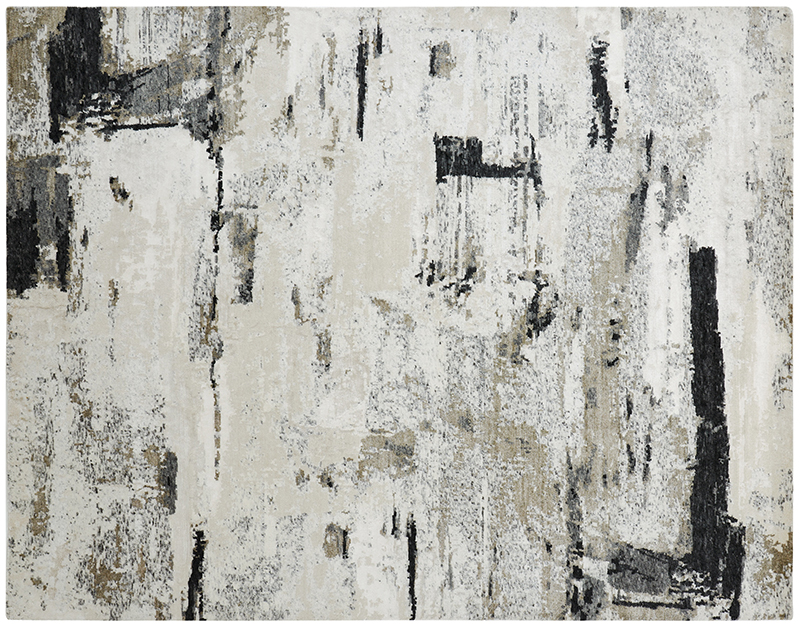 From the hand-knotted Tibetan-weave Orion collection
Kalaty Highlights at The Rug Show
The zero-pile Amalfi collection of Oushak-inspired designs featuring timeless modern colorways, hand-knotted using 100% premium hand-spun wool yarns.
The boldly colored tribal and southwestern styles recently added to the reversible flatweave Soumak Chroma collection, hand knotted in a Soumak weave using 100% premium wool yarns.
The new Quick-Custom program offers fast access to virtually any custom-size rug up to 50 feet long from three transitional artisanal hand-loomed Lori-Loom™ weave broadloom-style collections: Bowery, Hudson, and Lennox. One of the highlights of Quick-Custom rugs is that all rugs in this custom program are serged by hand, not by machine, for the superior attention to detail expected from all fine Kalaty products.
The fresh, modern abstract expressions of the Tibetan-weave Orion collection, are hand-knotted using premium wool and Silkette™ yarns and finished with intricate hand carving for unique high-low textural interest.
The charming, softly colored "new-traditional" Magnolia collection of classic Oushak inspirations, is hand-knotted using 100% premium hand-spun wool yarns and sheared to a low pile to impart a vintage-chic that appeals to both modern and traditional tastes.
The shaggy-textured contemporary abstract designs of the Moonglow collection, hand-knotted using 100% high-luster wool yarns, feature softly tonal modern color palettes mixed with creamy shades of white.
The newest power-loomed Katie Merz x Kalaty licensed rug collections – bklynwrks and sportsglyphs – featuring the renowned Brooklyn-born-and-bred mural artist's inimitable spontaneous free-hand hieroglyph artwork interpreted in a number of trendy colorways.
• The distinctive contemporary geometric and abstract designs of the Celeste collection, a high-end power-loomed group of abstract patterns and designs in modern fashion colors, featuring multi-textured high-low weaves made of a combination of Silkette™ and acrylic yarns with a knots-per-square-inch (620 KPSIE) equal to many hand-knotted styles.
The Mansion-Size collection of high-end oversized rugs, a grouping of 37 specially selected designs from existing best-selling Kalaty collections in a range of sophisticated colors and décor genres, is now available in such grand sizes as 13 x 18, 14 x 20, 15 x 22 and 16 x 24 – ideal for grand-homes and installations that call for such large rugs.